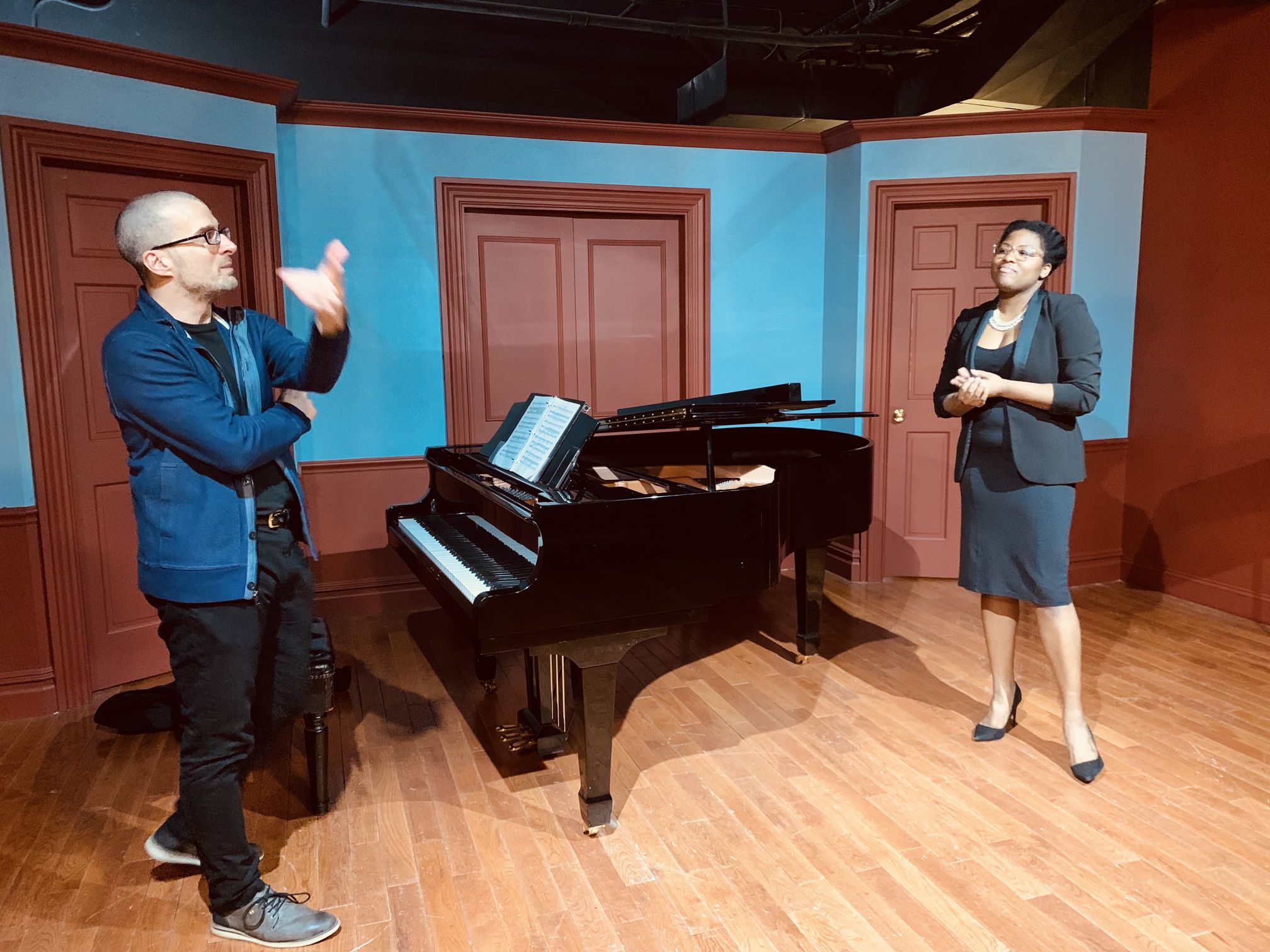 Soprano Kiena Williams in a Studio LIS Masterclass with Dr. JJ Penna, 2019
In 2015, Elisabeth Stevens made a powerful decision to create an organization that would be more than a voice studio — that it would service artists around the world by creating resources, spaces, experiences, and opportunities for singing artists to thrive. Additionally, this organization would make a change in the opera industry by nurturing BIPOC talent and filling the information, experience and important relationship gaps that are created through the historic inequity in our business. Lis declared that singers who come through her company would be empowered by Learning their craft and their business, mastering their Intuition, and designing their individual Success to create their own artistic space and be true to their unique artistry and identity as a path to living their dreams. Hence, Studio LIS Voice was born.
Our innovative virtual artist development program Quarantine Sing! was launched in June 2020 — ahead of the crowd — to support singing artists in having a calm mind, a peaceful spirit and a renewed energy and commitment to their voice and career through the pandemic and beyond. We ran 7 separate multi-week programs and produced 7 virtual concerts; the studio more than doubled in size; and we have hosted some of the most prominent opera artists and administrators in masterclass, including soprano Karen Slack, artist manager Ana de Archuleta, conductor Daniel Beckwith, and pianist and coach Anthony Manoli. Currently, more than 70% of our singers are BIPOC and Studio LIS Voice is one of only two Black woman-owned and operated opera training programs in the United States.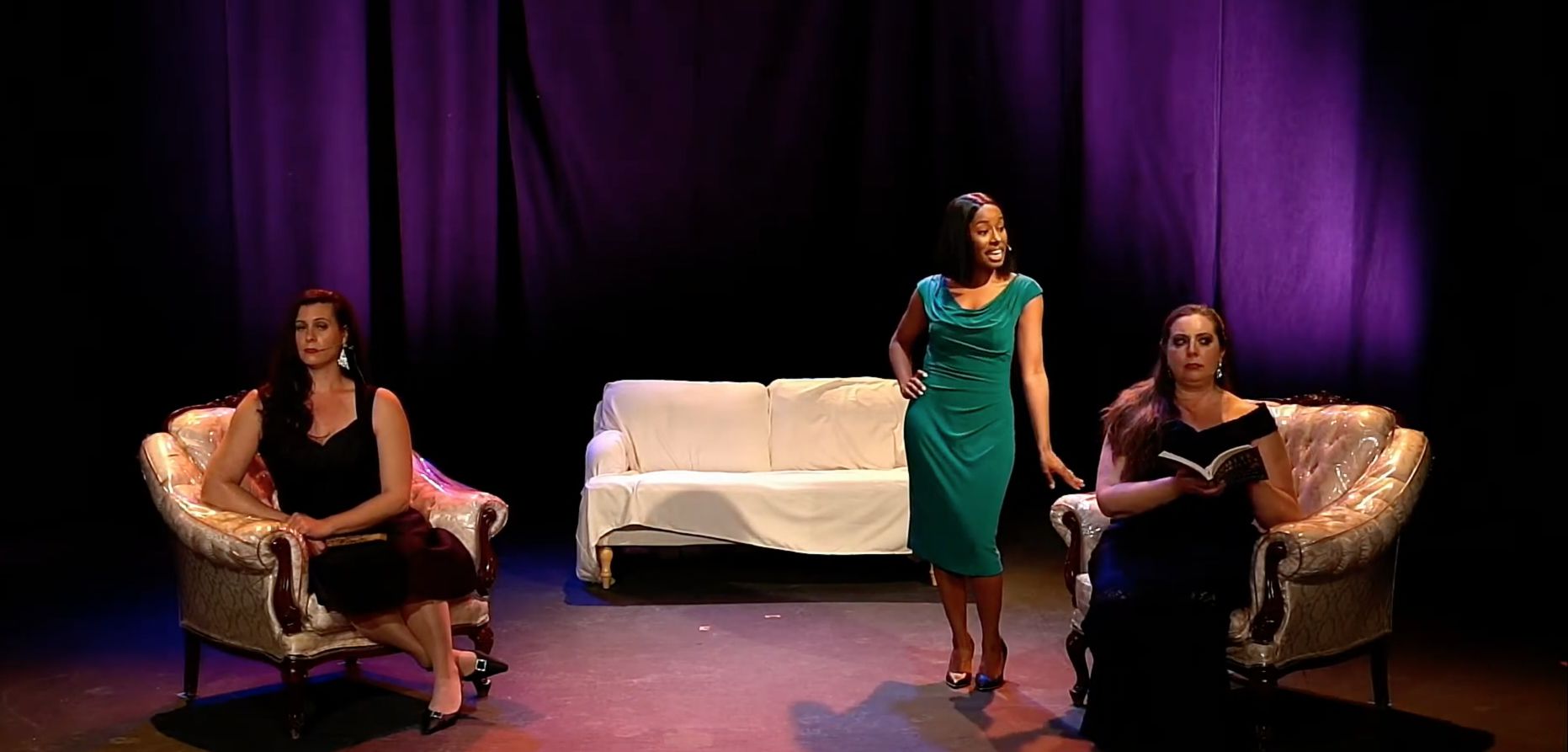 Soprano Breanna Williams (center) as Despina with Jennie Legary (left) and Beth Ann Mirzai (right) as Dorabella and Fiordiligi in the Quarantine Sing! Opera Scenes concert, April 2021. This was Studio LIS's first post-quarantine concert with in person attendees, held at Teatro LaTEA with a virtual audience of 200+ attendees.
The best part of it all is that our artists are indeed thriving. Our Quarantine Sing! grads are making waves in the professional world on stage and screen. We are just getting started!! As we continue to grow the organization, expanding our reach and our impact, it is important that we also grow our resources so that we can sustain our efforts and our singers can sustain their success through continued training and development. We are unduly challenged to deliver the highest level of programming and keep it equitably affordable for our singers if we rely solely on student tuition to cover the expenses of running our programs and business operations. It is for this reason that we have become a sponsored project of Fractured Atlas. With Fractured Atlas as our fiscal sponsor, and your donations to support, Studio LIS Voice will be able to expand the reach and impact of our programming and services and build our infrastructure while preparing to become a 501c3 organization ourselves. Most importantly, this relationship will enable us to increase access to our artist development programs for artists who are otherwise disadvantaged in the opera industry through systemic racism, ageism, economic constraints, and inequities in arts education.
We hope you will join us and become a part of this powerful shift in the Studio LIS Voice journey. The best way to join us is by donating to our cause. There are several options for donating any sum that makes sense for your budget, and you can even become a monthly donor to increase your individual impact. A gift of $100 covers one lesson or coaching for a singer. A gift of $2500 covers the full tuition costs for one singer per program.  Every penny counts and we would be grateful for any contribution that you are able to make.  To donate to Studio LIS Voice, please visit bit.ly/donatetostudiolis
"The focus, preparation, the TOOLS you have given these singers to work with, the INDIVIDUALITY, YESSS. I have played in a LOT of voice studios in my life, this is the FIRST time I experience working with several singers with great foundation and YET, all different. It's like seeing a great building with a solid foundation and each apartment is decorated to their own taste. Thank YOU! For allowing me to contribute to their development as a musician."

– Jose Melendez (Academy of Vocal Arts, Glimmerglass Opera, Opera Company of Philadelphia)